Busan international
rock festival

Day 1.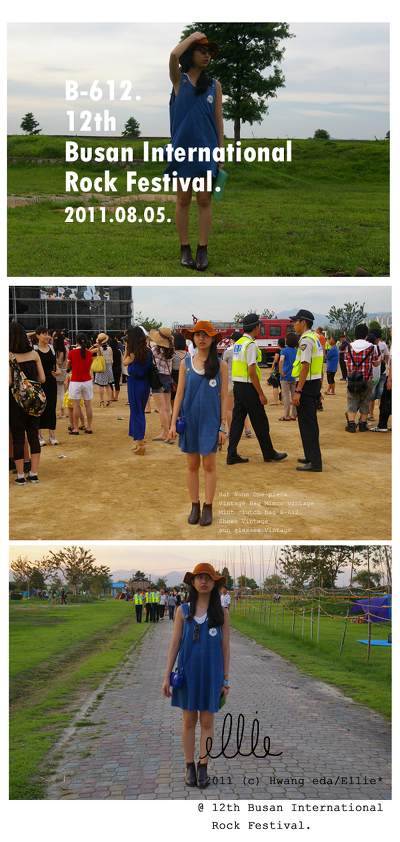 Hat : None
Sun glassess : Vintage
Mint clutch bag : B-612.
Clutch bag : Mimco Vintage
One-piece : VIntage
Shoes : Vintage

If you go to rock festival of some other place to having fun, shoule wear vintage.
That is best and convience.


*